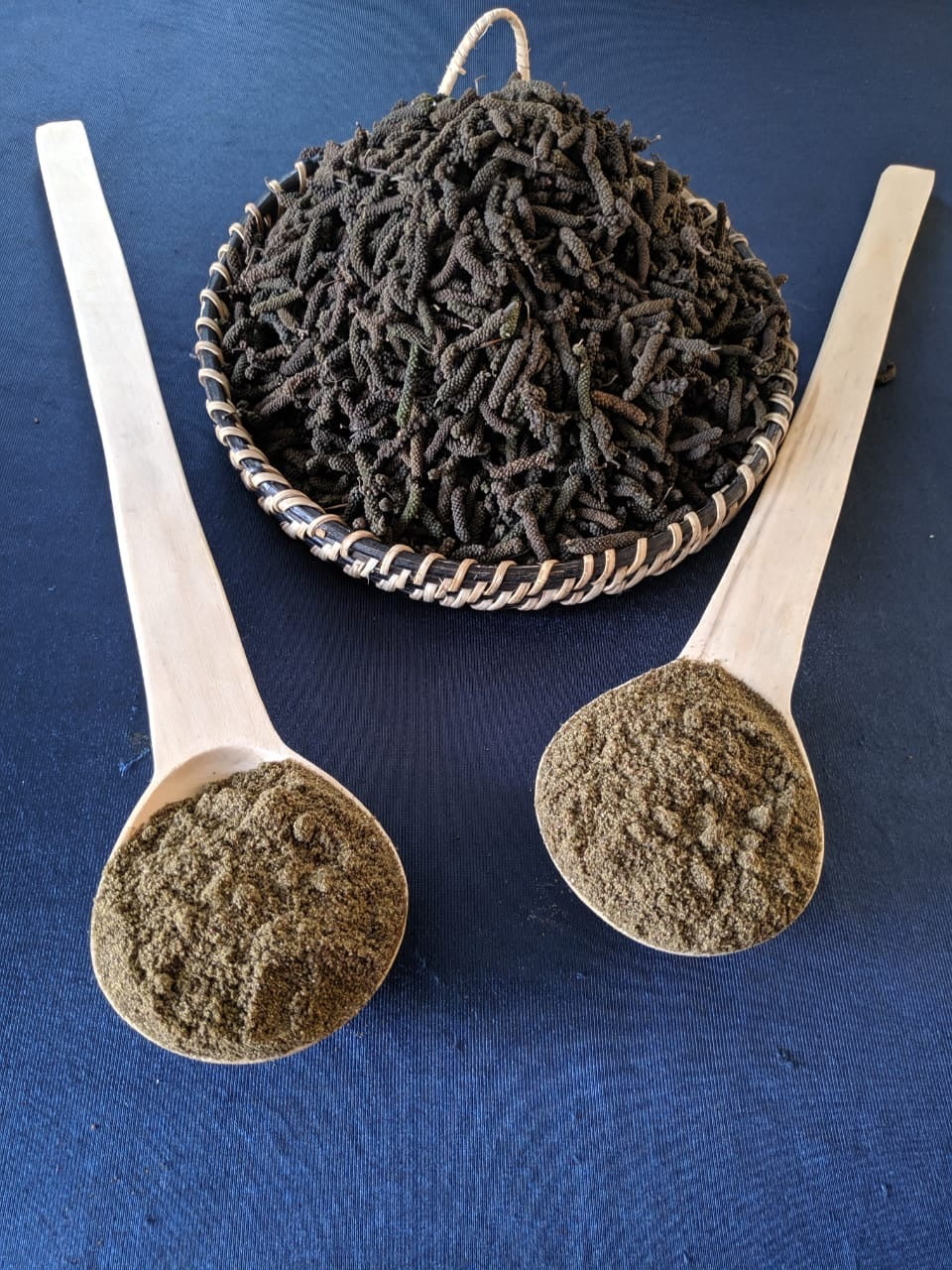 CountrySpices Wild Medicinal Long Pepper Powder
Rich in calcium, vitamins C and A, dietary fiber and sodium.
CountrySpices Long Pepper Powder
Its Botanical name is Piper Longum of the Order Piparales and Family Piperaceae. Other common names are: English: Long pepper Hindi: Peepli, pipar Other popular names are Dried Catkins, Indonesian long pepper, and Javanese long pepper In Khasi, the language of Meghalaya, it is called Sohmarit Khlaw.
It's bitter, spicy and warming taste is perhaps due to its volatile, fragrant oils and alkaloids like piplatine, sesenine and pipla-sterol. The root contains piperine, steroids, glucosides, pipelartine and piperlongumine. The piperine in long pepper is said to fight parasites and infective agents.
The spikes of long pepper are ground or broken into coarse pieces and added to soups, stews, roasts and curries. It imparts complex mix of flavors like the earthiness of nutmeg, sweet note of cardamom and cinnamon.

Piper Longum finds mention in Ayurvedic and Unani systems of medicine, particularly for diseases of the respiratory tract, where the powdered fruit is used. The root is used for bronchitis, stomach ache, diseases of the spleen, and tumours etc.