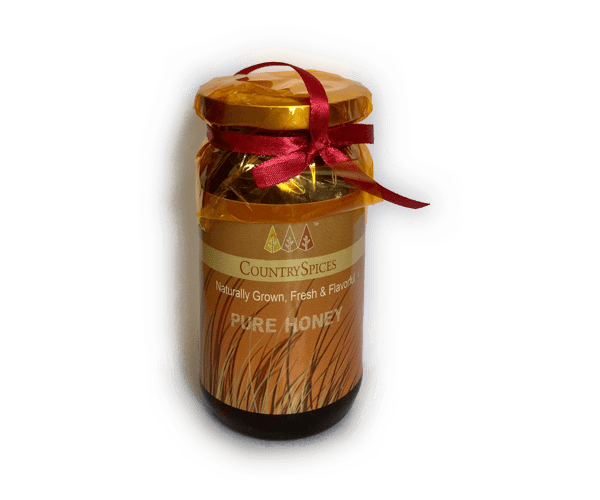 CountrySpices Wild Forest Pure Honey
Non-returnable
CountrySpices Wild Forest Pure honey The luxuriant forest has around 300 species of orchids, including wild citrus and pigmy lily. The honey can be distinguished by its fragrance, taste and clear consistency. This is a polyfloral / wildflower honey derived from the nectar of various flowers, especially from flowers of orange groves. The taste may vary from batch to batch depending on which flowers are blooming at that point of time. Cherrapunji honey is known for its high quality, and each batch is tested for purity.
---
CountrySpices Wild Forest Pure Honey
Place of origin: Meghalaya, India

---
Culinary Uses:
You can use this Honey in Baked goods and desserts.
Marinades, glazes and sauce
Salad dressings and condiments, mixed honey with fruits and vegetables.
In Beverages - from smoothies to cocktail.
Health Benefits:

Reduce ulcers and other gastrointestinal disorders
Anti-bacterial, anti-fungal, anti-fungal
Increase athletic performance
Reduce cough and throat irritation
Blood sugar regulation
Heal wounds and burns
Strengthen the immune system