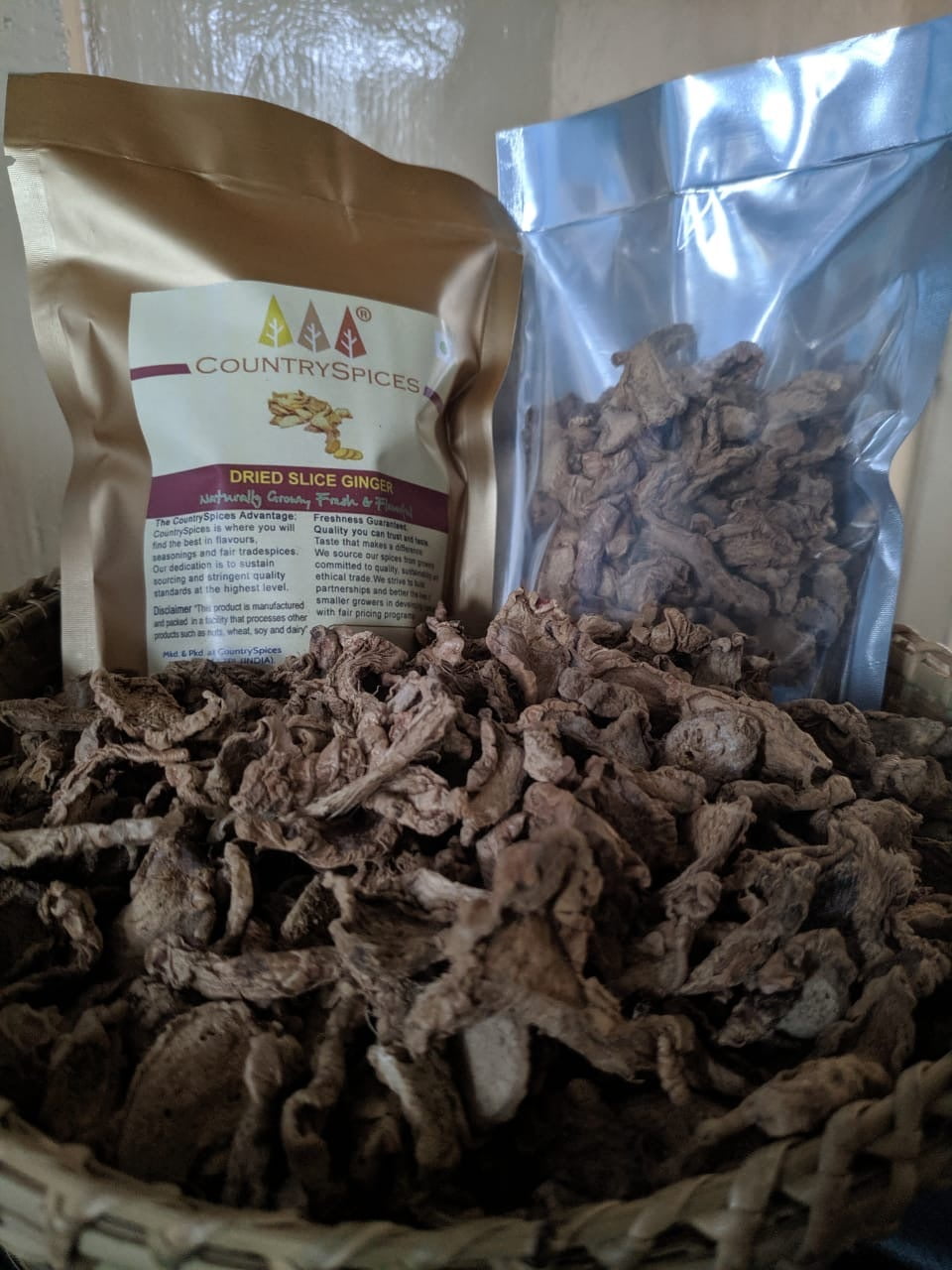 CountrySpices Whole Dried Ginger Slices
Rich in taste and benefits
---
CountrySpices Whole Dried Ginger
Place of origin: Meghalaya,India

---
Grade A: Export Quality Product. Cleaned and packed in a dust-free, hygienic enviornment. Place of Origin: Meghalaya India.
Description : Dried ginger is nothing but fresh ginger which undergoes a drying process before being used. The fresh rhizomes are soaked in water overnight after which the outer peel is carefully removed using a a peeler. They are washed again and then sun dried on mats or barbecues for around a week. During this period, they are turned periodically. The end result is a pale white dried ginger.
Culinary Uses· Dried ginger is usually powdered and then used in making spices and masalas which are used in gravies, curries, marinades, stews etc. ·Dried ginger is crushed or powdered and then used to brew teas.· It is used crushed in Indian, specifically Punjabi marinades for Tandoori starters, veg as well as non veg. How to storeAlways store dried ginger in an air tight container in a cool dry place away from moisture and humidity.