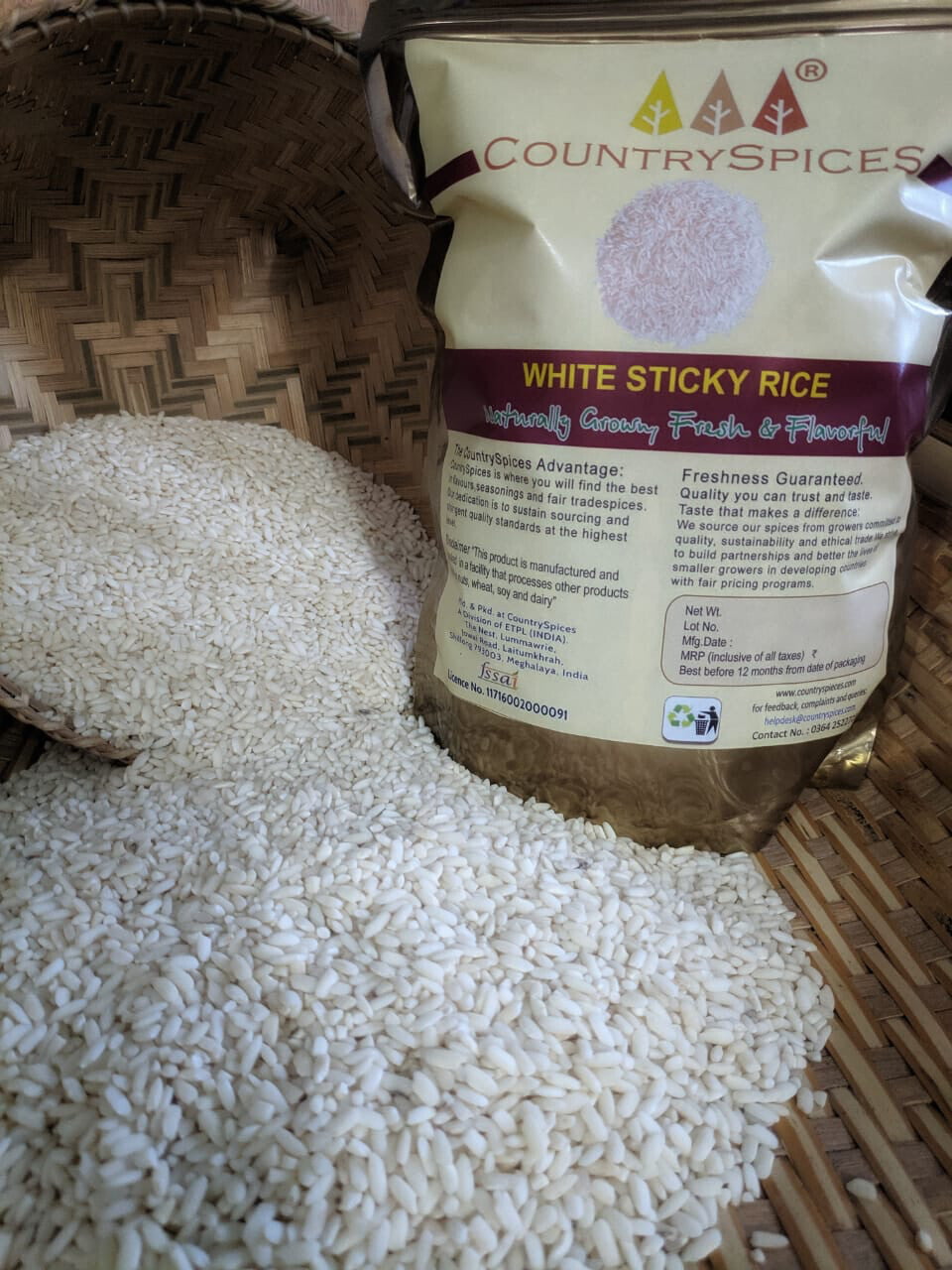 CountrySpices White Sticky Rice
---
CountrySpices White Sticky Rice
Place of origin: Meghalaya,India

---
White Sticky Rice is an aromatic sticky rice of Meghalaya. Enjoy the rich nutty flavor and delicate texture of rice. It is a short grain rice also known as glutinous rice due to the presence of a starch compound called amylopectin which makes it sticky. Remember, it is gluten free! Use it and enjoy the full-flavored natural taste of rice from the Pristine hills of Meghalaya.

How to cook White Sticky Rice
Wash rice well in several changes of cold water. Drain well.
Place rice in a large heavy saucepan with a tight-fitting lid. Add water; bring to a vigorous boil over high heat. Cover, reduce heat to maintain a gentle simmer and cook until the rice is tender (but still a little chewy in the center) and the liquid is absorbed, 45 to 50 minutes.
Remove from heat; let stand, covered, for 10 minutes. Gently stir and serve.
Make Ahead Tip: Refrigerate for up to 2 days; reheat in the microwave.