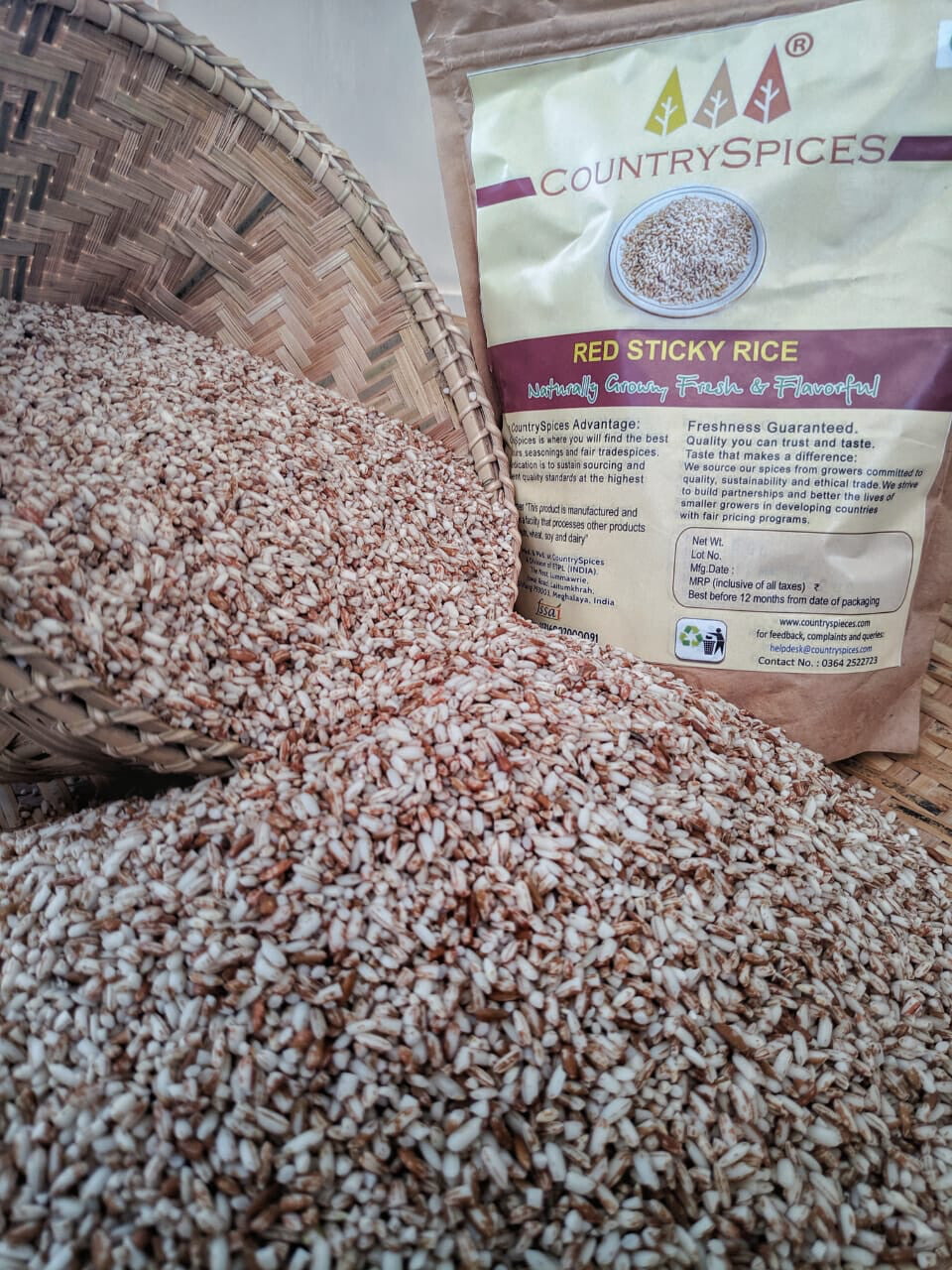 CountrySpices Red Sticky Rice
Savour the highly nutritive rice, rich in fibre, with a much stronger taste than its white counterpart. During the early 800 A.D, Red Rice was an essential part of Chinese medicine, believed to help several health issues naturally, such as increased blood flow and improved digestion.
---
CountrySpices Red Sticky Rice
Place of origin: Meghalaya, India

---
It is said to help in lowering bad cholesterol. Red rice is an excellent source of Iron. It is also believed to have anti-oxidant properties.
Recipe/uses
Use it as any regular rice, just boil or steam red rice
Use it as a side dish or try mixing it with your salads and dishes to give a great visual appeal and taste to your palate
How to cook Red Sticky Rice
Wash rice well in several changes of cold water. Drain well.
Place rice in a large heavy saucepan with a tight-fitting lid. Add water; bring to a vigorous boil over high heat. Cover, reduce heat to maintain a gentle simmer and cook until the rice is tender (but still a little chewy in the center) and the liquid is absorbed, 45 to 50 minutes.
Remove from heat; let stand, covered, for 10 minutes. Gently stir and serve.
Make Ahead Tip: Refrigerate for up to 2 days; reheat in the microwave.