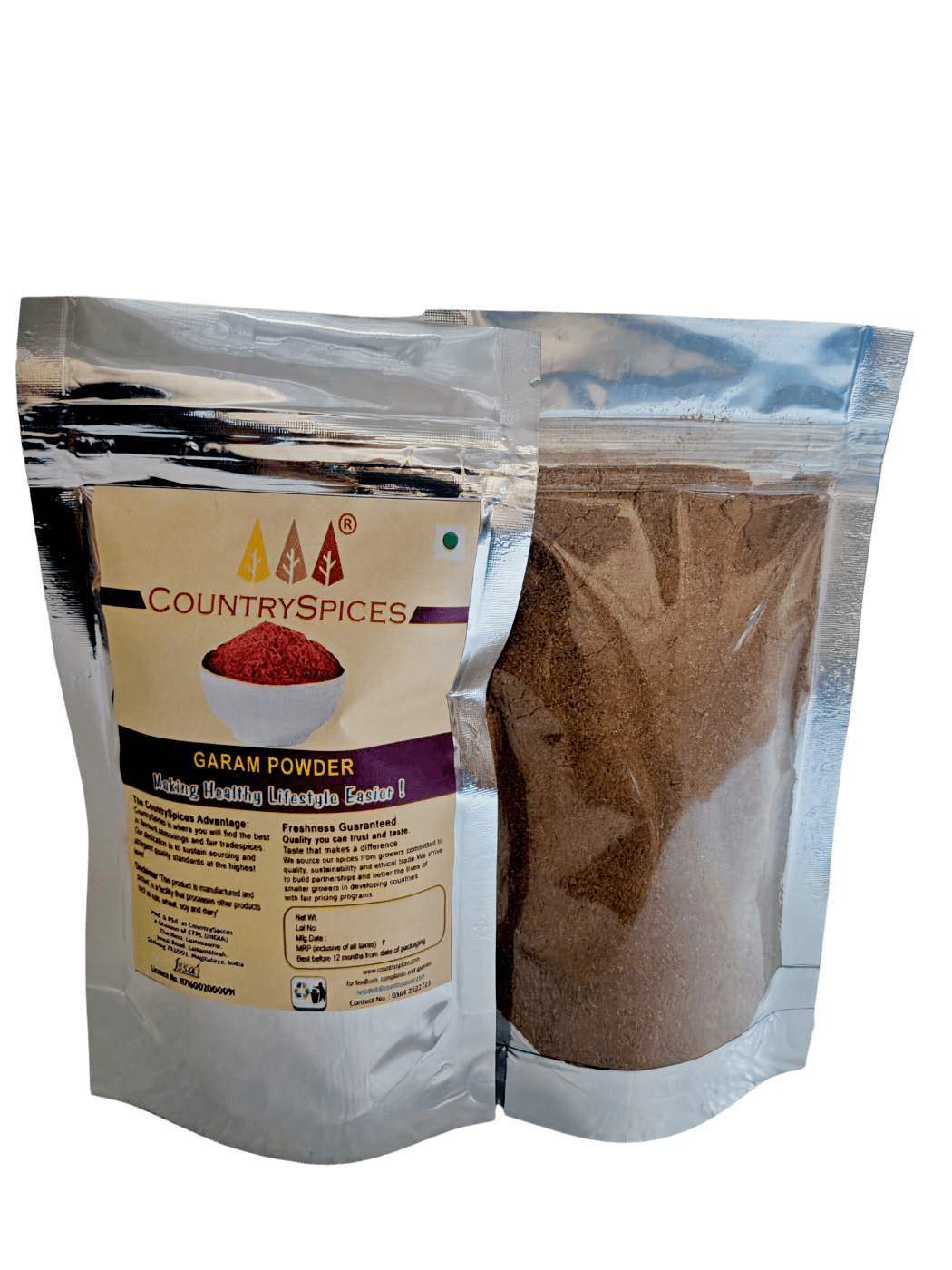 CountrySpices Garam Masala Powder
TRADITIONAL COOKING MADE EASY : CountrySpices Garam Masala Powder is made with freshly ground :CountrySpices Black Pepper, CountrySpices Cardamom Pods ,CountrySpices Cinnamon , CountrySpices Cloves, CountrySpices Bay Leaf. Blended in the perfect ratio-tried, tested, tasted and liked by home-cooks and professionals. Make the perfect sambar easily at home!
AUTHENTIC INDIAN TASTE : This Garam Masala Powder brings the authentic traditional taste to your kitchen. Select whole spices are freshly dry roasted and then roasted to release the aroma while cooking. We make this powder in small batches and use the finest quality ingredients to pack maximum flavour. Enjoy the taste of goodness!
READY TO COOK : The ready-to-use CountrySpices Garam Masala Powder gives your food the desirable flavor and is made by mixing appropriate amounts of spices. This spice blend is a vital ingredient found in almost all Indian kitchens and used in daily cooking. 100% Free of added artificial flavor or preservatives.
WHY THIS GARAM MASALA POWDER : Use CountrySpices Garam Masala Powder to cook tasty and authentic punjabi dishes. Try it once and you won't go back to any other Garam Masala Powder available in the market. High quality ingredient selection and traditional methods used for the perfect taste.
SHELF LIFE : 12 months. To retain the flavour and goodness of the Garam Masala Powder, it's important that you store it the right way. Packed in a reusable glass jar to retain flavour and maintain spice shelf life. Store in a cool and dry place after opening. NOTE : Made in small quantities to preserve taste and flavour.